---
Hi Viewer,
*Please scroll down for your Story, Meanwhile as a MCB user please be noted: We do not allow typical good-bad-foul comment culture in this platform, rather if you want, you may post a counter-constructive story to this story by copy/paste this post link in your next Publish screen. Moreover MCB is an open platform where anybody can moderate anybody's post.
You may add your Story ;
Add your

News,


Views,
Consciences,


Etc.


as mcbStory
How to Post on MCB ?
No SignUp,
Just LogIn with our open credentials:
Publish News, Views, Consciences, Etc.
Pick any one to Publish:
Power to Edit/Add/Improve any Post !
Visit MCB Policy
🙂 Citizen Journalism :)
---
---
MCB is an Open Online Platform with a unique, one & only Open Online Profile – 'WerMCBzen(wermcbzen)' where you Possess the Power to Edit/Add/Improve any post or anybody's content, but you should keep in mind, that Power always comes with some sort of responsibilities. So please be responsible by yourself to your Power. It is made with Love for Lovable & Sensible People Only.
Story starts here
---
Your Story here :
The best upcoming games of 2020 (and beyond)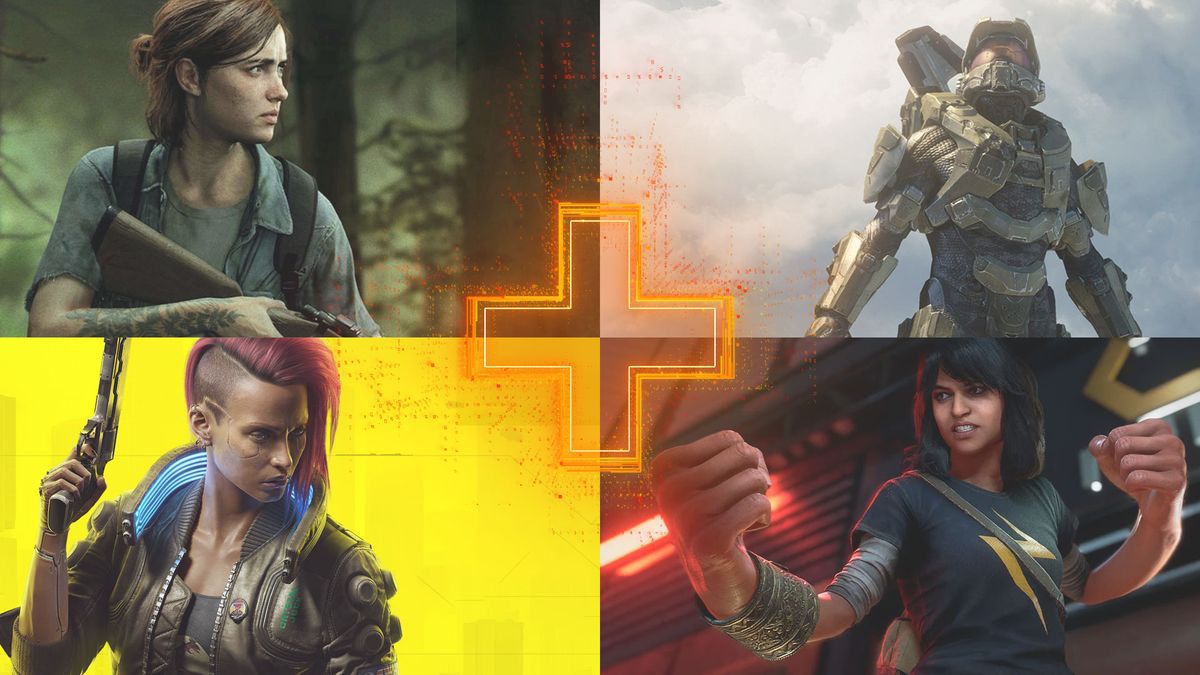 Hitman 3
(Image credit: Square Enix)
Platform(s): PS4, PS5, Xbox One, Xbox Series X, PC
Release date: January 20, 2021
Agent 47 is returning in Hitman 3 and he'll be getting stuck into his assassination contracts on both next-gen and current-gen consoles. In what is set to be a dramatic conclusion the World of the Assassination trilogy – where players carry out missions around the world in different sandbox locations – Agent 47 is said to carry out his most intimate, professional contract of his career. IO Interactive also revealed the start of the game will take place in Dubai. 
(Image credit: Ubisoft)
Platforms: PS4, Xbox One, PC
Release date: January 21, 2021
Ubisoft is bringing back one of the PS2/Xbox/Gamecube era's most memorable titles with a fresh remake of Prince of Persia: The Sands of Time. It might sound surprising for a studio that's been around so long, but this marks Ubisoft's first full-fledged remake, distinct from other titles they've simply remastered for newer hardware. That said, The Sands of Time remake is pretty darn faithful to the original, just with modern graphics and gameplay.
Little Nightmares 2 
(Image credit: Bandai Namco)
Platforms: PC, Xbox One, PS4, Nintendo Switch
Release date: February 11, 2021 
Yes, Little Nightmares is getting a sequel and Six is back, but this time you'll be playing as new character Mano who journeys through the world with Six as his guide. The world is apparently rotten from the inside and Six is fading. Together, you'll have to venture through creepy woodlands and unsettling schools to reach a signal tower and try to find what is spreading evil to TV screens. With lots of new threats in your path and horrible inhabitants who certainly won't give you a warm welcome, it looks like we're in for another nightmarish adventure. 
Halo Infinite
(Image credit: Microsoft Xbox)
Platform(s): PC, Xbox One, Xbox Series X
Release date: TBC 2021
Bearing a curious new sub-header and running on a brand new game engine known as Slipspace, the first Halo Infinite trailer almost seems to suggest that Master Chief's next adventure will have MMO qualities to it, or at least be more open-ended and sandbox-like in flavour. That instantly familiar shot of his armour also teases a potential technological downgrade for everyone's favourite Spartan, though plot details remain threadbare for now. MMO or otherwise, Halo: Infinite could just be the Halo comeback we've all been waiting for. 
12 Minutes
Platform(s): PC, Xbox One
Release date: TBC 2021
Nomada's interactive thriller 12 Minutes has firmly been on our radar since the studio debuted a trailer at E3 2019. You play as a husband who's stuck in a 12 minute time-loop. A romantic evening with your wife quickly turns into a nightmare when a police officer breaks into your house and accuses your wife of murder. Suddenly you're returned to the moment before everything unfolded, and as you go through each time-loop, you have to work to change your fate and break the loop once and for all. Taking inspiration from The Shining, Memento, and Rear Window, it's easily one of the most interesting indie titles to look forward to in 2020. 
Psychonauts 2
(Image credit: Double Fine)
Platform(s): PC, Xbox One, PS4
Release date: TBC 2021
The original Psychonauts is the kind of cult classic that's beloved by all who play it, and it set the tone for all of Double Fine's following games: fun, quirky, imaginative, and relentlessly clever. Now, after over a decade since the debut of their first adventure at Whispering Rock Psychic Summer Camp, Raz, Lili, and elite members of the Psychonauts are back for another mind-delving, 3D platforming adventure. Picking up where the PSVR-exclusive Rhombus of Ruin left off, Psychonauts 2 promises more whimsical, vibrant mental mindscapes to explore as Raz runs and jumps around the inner thoughts of idiosyncratic, often hilarious characters.  
Gods & Monsters
Platform(s): PC, Xbox One, PS4
Release date: TBC 2021
The team behind Assassin's Creed Odyssey surprised us all when it announced a new IP was on the horizon. Ubisoft's Gods & Monsters is described as a mythological storybook adventure with a painterly style that draws inspiration from the myths and legends. Originally set for a February release in 2020, the game has since been pushed back, but from what we've seen of the game so far – the debut cinematic trailer – it's certainly one to watch out for. I, for one, can hardly wait to discover everything the fantasy setting has to offer. 
Sports Story
Platform(s): Nintendo Switch
Release date: TBC 2020
Sidebar is back with another RPG about sports… but that's not all it's about. Just like Golf Story, Sports Story lets you get up to a variety of different shenanigans as well as a healthy dose of sports. You can explore dungeons, go fishing, and much more besides. Instead of just playing golf though, you can play all sorts of different sports such as tennis, hockey, football, and baseball. With lots of fun sporty antics and adventuring to be had, Sports Story looks like another entertaining pixelated delight. 
Deathloop
(Image credit: Bethesda)
Platform(s):  PS5 (timed exclusive), PC
Release date: Spring 2021
Imagine Groundhog Day, but you're two assassins who end up killing each other every day, and then repeat ad nauseam. Well, that's Deathloop. The game takes place in the mysterious Black Reef, in what's described as a "time of madness". In development at Arkane Lyon, it's clear that our two assassins have very different ideas of their current situation. Juliana wants to protect it, while Cole hopes to break free of their never-ending cycle, but what they always do is kill each other. Over and over again.
Vampire: The Masquerade – Bloodlines 2 
(Image credit: Paradox Interactive)
Platform(s): PC, Xbox One, PS4
Release date: TBC 2021
After the release of the first Vampire Masquerade: Bloodlines in 2004, nothing came as close to a great vampire RPG since. Thankfully, Hardsuit Labs and Paradox Interactive are bringing bloodlines back with a sequel that promises to take us on an immersive role-playing experience as a vampire thrown into the world of bloodsuckers in Seattle. As a newly sired vampire, you'll find yourself caught up in Blood trade war between competing vampire factions. With dialogue options, alliances to be made, and choices to make, Bloodlines 2 looks like it's shaping up to fill the void the first game left behind it. 
Lord of the Rings: Gollum
(Image credit: Daedelic Entertainment)
Platform(s): PS5, Xbox Series X
Release date: TBC 2021
Prepare yourself to become precious with Lord of the Rings: Gollum, a brand new game from Daedalic Entertainment where you play as, unsurprisingly, Gollum. Starting out in Barad-dûr, the Mordor fortress where Gollum is being held captive, the game will take you through plenty of Middle-Earth's locations with promises of "giant, persistent environments, each harbouring several questlines and a range of friendly or unfriendly faces" – according to the developer in an interview with Edge magazine anyway. Aesthetically the game is inspired by Tolkien's own drawings and plays out like a stealth-action-adventure game that takes advantage of Gollum's dual personalities too. 
Chorus 
(Image credit: Deep Silver)
Platform(s): Xbox Series X, Xbox One
Release date: TBC2021
Name me one other game where you play as a sentient spaceship. Go on, try. Well, welcome Chorus, a brand new space-flight combat shooter, where you play as Nara and Forsaken, her sentient starfighter. Taking the genre straight into the next-generation of consoles, Chorus looks pretty awesome, melding exploration across the universe with outgunning your enemies in an epic quest to free an oppressed galaxy. 
Ghostwire: Tokyo
(Image credit: Bethesda)
Platform(s): PS5 (timed exclusive), PC
Release date: TBC 2021
As people start evaporating from the neon-lit streets of Toyko, it's clear that something's not quite right. In Ghostwire: Tokyo strange shadowy figures begin patrolling the streets, and terrifying monsters based on Japanese lore and legends. It's being made by the same studio that brought you survival horror The Evil Within, which is promising. Especially as it sounds like it's filled with paranormal entities, supernatural events, conspiracies, and the occult.
Resident Evil 8: Village
(Image credit: Capcom)
Platform(s): PS5, Xbox Series X, PC
Release date: TBC 2021
Resident Evil Village is a sequel to Resident Evil 7 and takes place a few years after the events of the latter game. Ethan returns and finds himself in a new kind of spot of trouble in a mysterious village as he searches for answers. In the trailer we see familiar face Chris Redfield make an appearance, and he's said to set off a chain of events that lead Ethan to this strange new setting. But why is Chris there? And is he friend or foe? The trailer leaves us with plenty of questions. We also see a big werewolf-like creature feature, which will no doubt be a new type of enemy we have to contend with. 
Skull and Bones
(Image credit: Ubisoft)
Platform(s): PC, Xbox One, PS4
Release date: TBC 
Sea of Thieves isn't the only open-world pirate game out there – Ubisoft's Skull and Bones is also setting sail this year, with a much more realistic take on pirate battles on the high seas. Skull and Bones is basically Assassin's Creed Black Flag without the Assassins, as it's being developed by much of the same team behind Black Flag, and promises a sweeping solo campaign as you vie for control over the 18th-century waters in the Indian Ocean. But the real focus looks to be player-versus-player ship skirmishes online, where each player controls their very own warship in team-based fleet battles. There will also be supernatural elements amidst all the cannon-fire, like the colossal tentacles of a terrifying kraken lurking in the deep. 
Horizon Forbidden West
(Image credit: Guerrilla Games)
Platform(s): PS5
Release date: TBC
Aloy is officially back in a sequel to 2017's Horizon Zero Dawn, and this time we'll be journeying to the post-apocalyptic setting of San Franciso in America. The trailer which debuted during Sony's Future of Gaming event revealed Horizon Forbidden West will be coming to the PS5, and showed off gorgeous, vibrant landscapes, new big machines creatures, and – most interestingly of all – underwater sequences. We'll no doubt have more mysteries to unravel as we return to Guerrilla Games' unique world when it does eventually release on the next-gen console. 
Sackboy: A Big Adventure
(Image credit: Sony)
Platform(s): PS5
Release date: TBC
The little knitted protagonist of LittleBigPlanet is returning in a new 3D adventure on the PS5. A shiny new trailer dropped showing the much-loved character getting up to some classic platforming action along with a whole host of new gameplay features. In Sackboy A Big Adventure, you can play the game solo or team up with friends for a more collaborative multiplayer experience. While it's not a numbered LittleBigPlanet adventure, this spin-off looks set to us our fill of Sackboy's signature platforming action with some new experiences thrown into the mix. 
Demon's Souls Remake
(Image credit: Sony)
Platform(s): PS5
Release date: TBC
From Software fans better get ready because the classic 2009 Demon's Souls is getting a remake for the PS5. Bluepoint Games, who also worked on the Shadow of the Colossus remaster, is developing the remake and will see the PS3 transform into a game that takes advantage of the next-gen console. The trailer showed off some impressive-looking cinematic sequences showing off some of the settings of the original. While we haven't seen any gameplay yet, we hope to see more soon. 
Turn to page 3 for more upcoming releases for 2020 (and beyond). 
---
Full/More Story at Source
The best upcoming games of 2020 (and beyond)